ABOUT THE HIDDEN GEM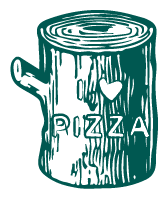 After returning from back packing around the world with amazing memories and dreams of not going back to the daily rat race, myself and partner Natalie soon found ourselves doing exactly that. Several years and two children later, after a trip to Southern Italy we acquired a passion for Wood fired pizza that we knew we had to share. It started off as a 'let's put an oven in the garden and host some parties for family and friends'.
It then evolved into 'these pizzas are delicious Ben, why don't you start a business?'…now, there's a good idea!
After months of research and a lot of help from family and friends, we decided to take the plunge and go for it.
Taking inspiration from our daughters Ruby and Pearl, The Hidden Gem was formed.
PASSION FOR PIZZA
THE HIDDEN GEM WAS FORMED
WHAT WE DO

We serve wood-fired pizzas from our vintage horse box for parties, weddings and events. Look out for our pop ups and village nights too.
We're based in Leicestershire but cover the Midlands and beyond.


Our Pizza dough is made using Caputo flour to produce an authentic thin and crispy base. For the sauce, we keep it simple using the best quality San Marzano Italian tomatoes and a pinch of salt before topping each pizza with your choice of gourmet loveliness. Finally, for the best bit, the Pizza is blasted in our wood-fired oven for a mere 90 seconds resulting in a delicious, crispy and slightly charred gem of a pizza.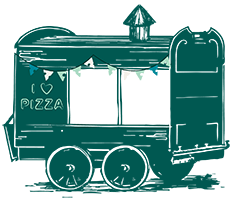 OUR HIDDEN GEM
How many times have you stumbled across a Wood fired Pizzeria inside an old vintage horse box? Not many we hope! At the Hidden Gem we not only serve great pizza, we believe in adding intrigue and excitement to your dining experience. Our classically restored horse box is sure to be a talking point and capture imaginations wherever it pops up!