DISCOVER QUALITY
COME AND FIND THE HIDDEN GEM
Hidden inside a vintage horse box you'll find our charming pizzeria.
Be captivated by the roaring wood fired oven, Let the aroma of freshly cooked pizza get your taste buds tingling. Watch in amazement as, in the blink of an eye, your handmade pizza is cooked to perfection.
Dive in and enjoy, but don't tell everyone. Let The Hidden Gem be your little secret…

We hope to see you soon!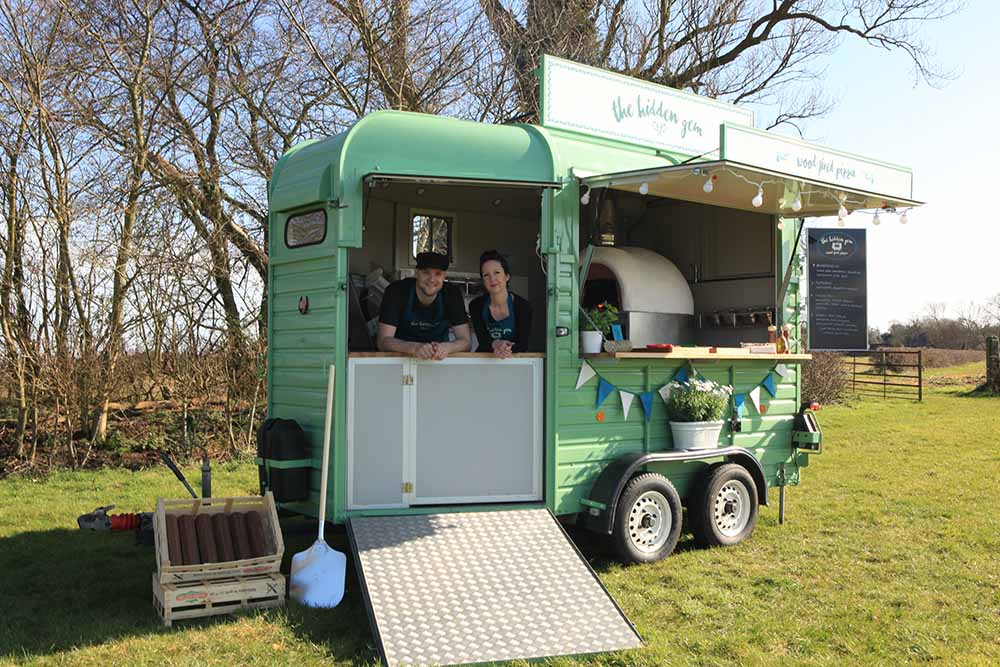 A duo of pizza lovers with a passion for all things with a crispy base…
Ben and Natalie returned from Italy and have dreamt about owning their very own authentic pizzeria ever since. With a lot of love and support from friends and family members they decided to go for it…and the rest, as they say, is history.
Say hello to The Hidden Gem!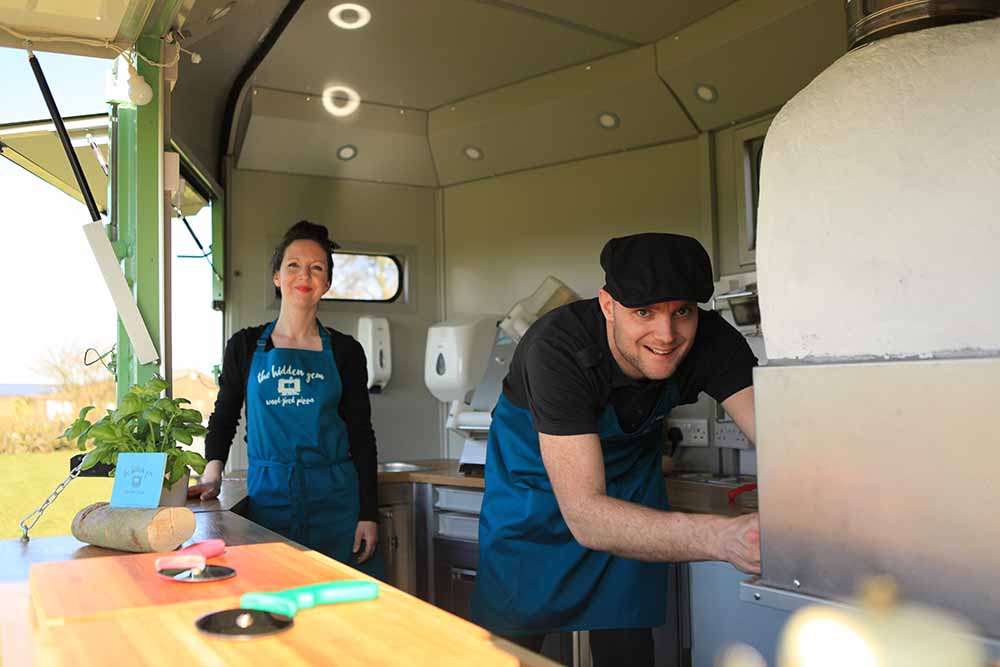 Street food served with vintage charm…wood-fired pizza, of course!
These delicious handmade morsels are cooked to perfection in our vintage horsebox. Available for weddings, parties, festivals, pop ups and village nights, and anything else in-between, in Leicestershire and beyond (aka the Midlands).